Do you want to know how to keep your man happy but he seems complicated and hard to please?
Has your relationship lost some excitement and you want it back?
Would you like a few easy to do tips to put fun back into your relationship? Here are some things to try with your man that might put some spark back into a sputtering flame.
Surprise Him
Your guy may have a lot on his mind. You can't depend on him to come up with all of the fun ideas. Take the lead and surprise him.
You know how you like a nice surprise every now and then and appreciate the thoughtfulness behind such actions? Guess what?
Guys like that too every now and then. Plan a surprise. Be ready when he comes home with his favorite drink, slippers, and a home-cooked meal. Let him do what he wants.
Give him a neck massage or a foot rub. These kinds of things are easy to plan for and don't cost much but can pay back in big dividends.
Give Him Some Space
Although you may think that you need to be together for your relationship to grow, sometimes it takes just the opposite.
Everyone needs their space every now and then, so make sure he knows that it is OK for him to go off and do whatever he needs to do sometimes without you hovering nearby.
In return, you can ask him to do the same for you from time to time.
Plan a Romantic Weekend
You both need to decompress and get away from the tougher realities of life from time to time. Plan a weekend getaway. It doesn't need to be expensive.
It might be getting a nice motel room for a Saturday night with a bowl of popcorn, a good movie, and a romantic interlude afterward. If money is tight, you can do the same thing at home.
Set the mood with some scented candles, good munchies and beverages and have a pajama night. No calls, no computers no outside contact.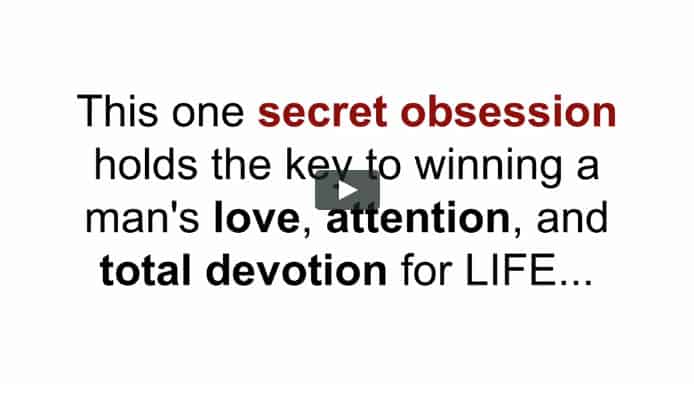 Invite Him to Lunch
If you don't work too far away, ask him out to lunch. Most couples disengage during the workweek.
Keep letting him know that he is important to you and plan a nice long lunch at a place you both enjoy. Get away from the office for a while, share a few laughs, and keep your relationship fresh, just like in the days when neither of you could get enough of each other.
Knowing how to keep your man happy may be as simple as remembering what made you both happy as a couple, to begin with.
Be a bit spontaneous. Plan things that are special with him in mind. By making your man happy this way you just may find that he starts doing these things for you too, and what could possibly be the harm in that?
To find out more about how to get male attention, click Understand MenYou'll learn all the secrets to make a man Fall in Love with you.
Evangeline Harris is a dating and relationship expert. Her passion is to write informative articles for women who want to improve their love lives. Visit her site for more information.
Article Source: http://EzineArticles.com/6514026 & By Evangeline_K_Harrishttps://EzineArticles.com/expert/Evangeline_K_Harris/1164718